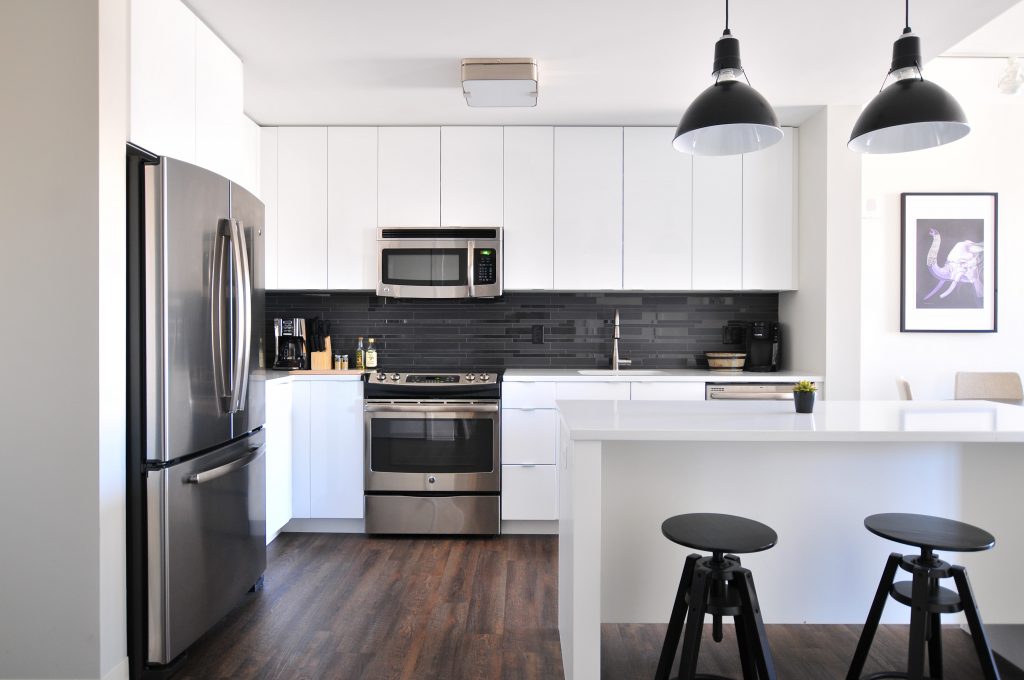 Knowing how to make the most of space when you have a small kitchen at home is extremely important. You may think that it is complicated when you have so little space, but nothing could be further from the truth. The key is to try to keep everything as orderly as possible and gain storage space (something you can achieve in multiple ways). On Amazon you can find a multitude of food storage containers and small furniture that will help you make your kitchen, no matter how small, look bigger.
With the rise in prices that the housing sector in Spain has experienced in recent years, living in a large house with a large kitchen is currently a luxury that not everyone can enjoy. Especially in big cities it is common to find flats where this space is rather limited, but there is a solution. You can always make small changes to make the most of the space in a small kitchen.
If the house is yours or you live for rent but the landlord allows it, you can change or paint the kitchen furniture to be white, which is synonymous with order, cleanliness and spaciousness. And the same with tiles, since with this you will gain square meters (even if only visually).
The importance of order
When the space is small, the more orderly it is, the greater the feeling of spaciousness. If you have many things in the middle or in the cabinets or drawers chaos reigns, it will seem that the kitchen is always messy and that it is even smaller than it really is.
An easy way to solve it is to get organizers that you can place in the cabinets or the refrigerator or glass jars in which to store food and, if you have space, complete the furniture in your kitchen with a shelf or storage cart. This, in addition to being very practical, will give a different touch to your kitchen.
If you want to have everything organized, you can also choose to buy special organizers. There are coffee capsules, herbal teas .
Make the most out of the walls
If you have few cabinets in the kitchen, hangers, hooks and wall sconces can be a good ally for you. There are different types: designed to organize the accessories you use the most for cooking, to place spices in an orderly way, to hang the roll of kitchen paper, etc.
Play with the drawer space
Sometimes we focus on storing things in the pantry or cabinets and forget about drawers. It may seem like not, but if you organize them properly, they have a lot of potential . There are boxes specially designed to organize cutlery and baskets of different types and sizes that will allow you to have everything organized.
Here are some interesting products that you can find on Amazon that will help you achieve your goal of getting the most out of your kitchen.
Three height kitchen cart
This type of trolley, in addition to being very practical, is stylish and capable of giving a new look to any kitchen. A few years ago it was common to find plastic or wooden trolleys for the kitchen, but now the ones that are more fashionable are the metallic ones (like the one we propose), which are also very resistant and you can find them in different colors, which will allow you also give a touch of color to your kitchen.