Being in a relationship requires you to put constant effort to make it work. It is not only about love, but relationships are also about something else such as efforts, commitments, sacrifices and so on. Constant effort does not mean you have to always buy a designer handbag for your partner, it does not mean you have to give them a car and what not. Small efforts such as giving a bouquet of flowers on a date or maybe planning a romantic date for your significant other. Trust me, it is the thoughts that matter.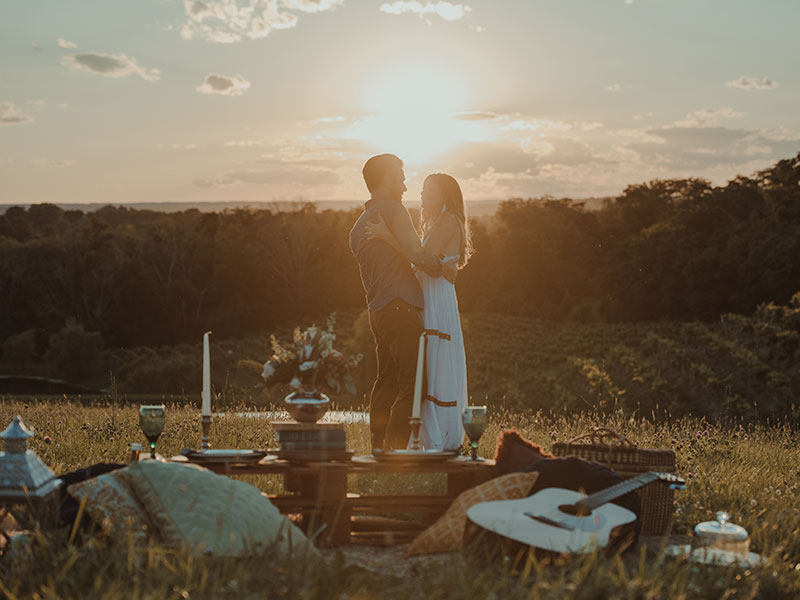 In this article, I will share several fun and romantic activities that you can do with your partner that will actually make the best memories of all.
1. Go for a picnic
Going to a picnic must sound simple and boring to you, but it is actually not. In fact, that can be something that strengthens your bond and makes you cherish the moment you are having together. Pack a picnic and head to a nearby park on a bright day or a pleasant evening. Sit on the lawn and have a leisurely dinner with your partner while watching people go by.
2. Write each other love letters every month
Writing each other love letters is something that I can say is very romantic and old school because it was done back then during the years where it is hard for people to reach each other and communicate. It is also something that I can say is very romantic because you get to take your time to write and waiting for it to arrive at your partner's place is very exciting especially if you are in a long-distance relationship. You can express your feelings and gratitude in the letter and it will be one act that you and your partner will remember forever.
3. Spend your time together
Spending your time together can be done in various ways and one thing that I have in mind is by having a staycation or spending your nights at your favourite hotel. Usually, when you stay in a hotel, there will be a lot of things that you can do which includes spa, swimming, romantic dinner and so on. You can also do intimate activities together as it will usually bring both of you closer to each other. My suggestion is to use SecretCherry vibrators while having your sex so you can spice up your nights.
4. Cook dinner together
Cooking dinner together is actually very fun especially when you are cooking for some special occasion. It is actually not only for dinner, you can even make lunch together but you know, dinner brings different vibes especially if you crave for romantic moments. Food and romance have always been intertwined, and when you add in some interesting conversation, you've got yourself the finest date night ever. The foods you prepare on this night will play an important role in commemorating subsequent milestones in your life.
All in all, there are actually hundreds of fun and romantic ideas that you can think of and do with your partner. Find something that is very close to your heart and make the best of the time.