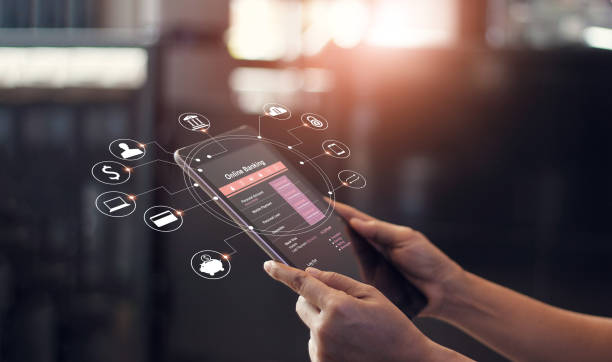 The age of the financial landscape is entering the latest age of mobile banking. As we know, banking acts as a service, but with it's integration with latest technologies, it has created a seamless, comprehensive and simple process for the generations of tech-savvy consumers who want everything to be as simple as possible. This is where mobile banking comes into play.
Understanding Mobile Banking
Mobile banking refers to the act of making any financial transaction using your mobile device. It is as simple as sending money to a relative abroad, receiving your paycheck through your banking account or even your bank sending a fraudulent transaction alert. There are many advantages to the existence of mobile banking, firstly due to the convenience it provides users as almost all banks existing in the digital age offers their consumers impressive mobile applications for free. Let's hear some of the advantages of mobile banking today.
Convenient
As said earlier, many banks out there provides their users with a mobile application that is free to download via the Google Playstore or Apple Store. Once their user downloads the application and registers for an online banking account, everything is set. Users can now deposit checks, transfer funds to a friend, pay for online shopping bills, purchase flight & movie tickets and many more. It is super simple to use as all you will need is a stable and secure connection and your mobile device. Also, you should ensure that you don't log into your online banking applications using public Wi-Fi connections as your personal information can be compromised easily.
Cybersecurity
With the advancements that technology has brought forward in the field of banking, the importance of having a strong cybersecurity system in place is even more than it has ever been. Cybersecurity protects mobile banking operations with measures taken so that e-information of consumers will be kept private to avoid theft, damage and misuse. If a banking application does not have a strong cybersecurity system in place, backdoor attacks, direct access attacks and denial of service attacks could occur. Backdoor attacks are when thieves access a system that does not have the usual authentications needed. Direct-access attacks include viruses and bugs that gain access to a system to modify and copy its information. Lastly, denial of service attacks will prevent the user from accessing the system, by locking them out of their account.
Conclusion
There are many benefits to mobile banking in this era of digitization. Its existence has benefited us all in many ways, by making these rather complicated tasks much simpler, cutting the time we spend on these tasks by way more than half, and even providing us with a general platform to get our banking needs settled without needing to travel to multiple different banks to pay bills and settle transactions. Therefore, we should be thankful for the existence of mobile banking! But with that being said, it is important to recognize the dangers of it as well. Fraudulence could occur right before our eyes but we may not know that it is happening in our accounts. That is why we should be extremely cautious about where we enter our personal information.